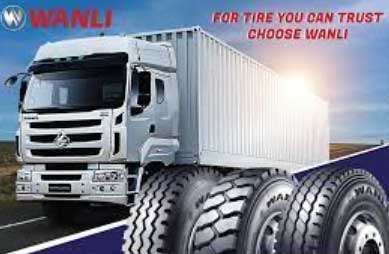 With the recent announcement of the start-up by China's General Tire of its Sihanoukville plant, now another Chinese tyre major, Wanli Tire Corporation, is looking at investing in Cambodia.
Wanli Tire expressed the interest when a delegation of top officials from the company, led by its Chairman, Wang Song, visited the Council for the Development of Cambodia (CDC), recently.
Manufacturers in China, the world's largest producer and exporter of tyres, have resumed efforts to build more factories abroad to meet rebounding market demand following the reopening of the country in the aftermath of Covid-19.
According to some reports, China's tyre exports reached US$1.8 billion in April, up nearly 22% from a year ago. Shipments totalled 730,000 tonnes, a 14% increase.
Demand at home and abroad is recovering. China's annual tyre output makes up more than half of the global total. But lately, many firms have started building plants abroad and especially in Cambodia, a producer of rubber.
China's Doublestar Tire Industrial, earlier this month, started constructing its US$200 million plant in the Special Economic Zone of Kratie with a production capacity of 8.5 million radial tyres/year. The construction is expected to be completed in 15 months.
Meanwhile, General Tire Technology (Cambodia) kicked off operations at its US$300 million Cambodia factory in Sihanoukville Special Economic Zone (SSEZ) recently. The plant is capable of manufacturing 5 million semi-steel radial tyres/year and 900,000 all-steel radial tyres/year.
The plant, located in Cambodia's coastal province of Preah Sihanouk, is a subsidiary of Chinese tyre maker from Jiangsu named General Science Technology. Tyres produced at the plant will be mainly exported to the US, Europe, and Brazil.
While inaugurating the production from the plant, Cambodian Prime Minister Hun Sen said the tyre factory is another fruit of cooperation between Cambodia and China under the Belt Road Initiative, adding that the plant will play an important role in processing local rubber into tyres.
"The factory has brought about new capital, modern technologies, and tyre manufacturing expertise to Cambodia. This factory will boost the national economy and directly increase our farmers' income," the Prime Minister noted.