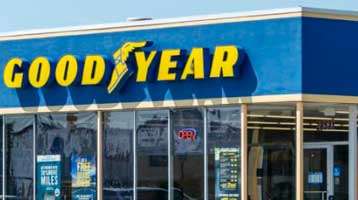 US tyre firm Goodyear Tire & Rubber says it will cut production capacity at its Fulda, Germany, tyre manufacturing facility by around 50% by year-end 2024. This move will result in approximately 550 job cuts. The company estimates that the total pre-tax charges associated with this decision will be between US$105 million to US$115 million. The news comes as a result of Goodyear's review of its manufacturing footprint.
The firm says it will look at optimising its operations in EMEA and decreasing high-cost capacity.
This is not the first time that Goodyear has reduced jobs in Germany. In fact, in 2019, the company had already announced its plan to cut 1,100 jobs in Germany as part of its effort to modernise tyre production at the 77-year old plant located in Central Germany.