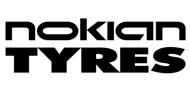 Finnish tyre maker Nokian Tyres says it has issued euro-denominated senior unsecured sustainability-linked notes in a nominal amount of EUR100 million with ISIN FI4000556444. The Notes will bear a fixed annual interest at the rate of 5.125% and will mature on 14 June 2028. The net proceeds from the Notes issue will be used towards general corporate purposes.
The sustainability-linked Notes represent the company's first issue under its newly established Sustainability-Linked Bond Framework. The chosen targets for the sustainability-linked Notes are related to Scope 1, 2 and 3 reductions. The published Framework is available on the company website at https://www.nokiantyres.com/company/investors/financials/debt-and-financing/.
The issue date of the Notes is expected to be 14 June 2023 and the company says it will submit an application to have the Notes listed on the Helsinki Stock Exchange maintained by Nasdaq Helsinki Ltd within 3 months.
Danske Bank A/S, Nordea Bank Abp, and OP Corporate Bank plc act as joint lead managers for the issue of the Notes. Borenius Attorneys Ltd acts as the transaction counsel for the issue.