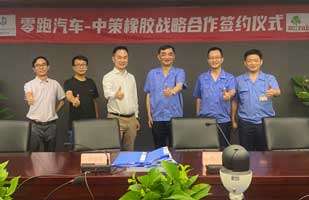 China's tyre maker ZC Rubber has announced that the strategic partnership with Zhejiang Leapmotor Technology Co Ltd, an electric vehicle (EV) company in China, to further strengthen the two parties' cooperation in the automotive field.
Leapmotor manufactures EVs and auto parts. Its flagship autonomous driving system offers 360-degree vision and autonomous driving features. The company was founded in 2015 and is based in Hangzhou, China.
As one of the most important Original Equipment (OE) partners of Leapmotor, ZC Rubber has provided high-quality tyres and services, such as the classic patterns RP18e, RP76+ for Leapmotor's C11, C01 and T03 models in recent years.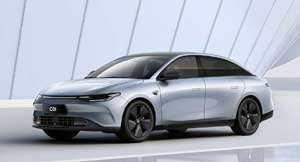 Furthermore, ZC Rubber has been collaborating with Leapmotor on several key projects, including the development of premium Leapmotor models using ZC Rubber's flagship tyres.
The two Chinese companies intend for a further cooperation for smart EVs, allowing users to enjoy an intelligent cabin while also experiencing an extremely safe and comfortable driving in the future, says the firm.