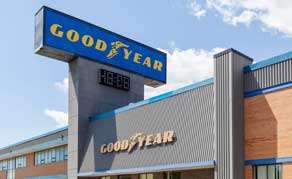 US tyre maker Goodyear Tyre & Rubber says it has approved a rationalisation and workforce reorganisation plan in Europe, the Middle East and Africa (EMEA) region that will lead to 1,200 job cuts. This move is in alignment with their previously announced restructuring strategy aimed at streamlining operations, enhancing efficiency, and prioritising customer-centric initiatives.
The decision also comes after activist investor Elliott Investment Management in May criticised Goodyear for mismanagement and lagging behind tyre rivals Michelin and Bridgestone. Elliott, which holds a 10% stake in the tyre company, had also pushed Goodyear for an operational review and sale of its stores.
The restructuring will result in big savings from 2024-2025 and comes as the company seeks to streamline its business and improve its cost structure, Goodyear said.
The Ohio-based firm forecast total pretax charges of US$210 million-US$230 million by 2025 due to the restructuring.
The Europe, Middle East, and Africa (EMEA) region has experienced operating losses for three consecutive quarters. In the second quarter alone, the region incurred a US$19 million loss, with sales declining by 10.4%.
The 125-year-old company said it expects to inform investors of its broader plan during the fourth quarter.
In addition to layoff, Goodyear announced plans to establish 500 new positions, primarily within Goodyear's global business services organisation.