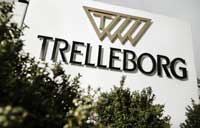 Trelleborg Sealing Solutions says it has becomes the largest global provider of aircraft window seals as it expands its aerospace capabilities by finalising the acquisition of a major facility in Seattle, Washington, US.
The acquired facility manufactures O-Rings, gaskets & moulded parts, primarily for the aerospace industry, including window seals for the major original equipment manufacturers.
In June, Trelleborg completed its acquisition of 4M Company Inc., a specialist in sealing solutions for aerospace and industrial applications. The acquired company is now known as Trelleborg Sealing Solutions and is located in Tukwilla, Washington, US.
The bolt-on acquisition is part of Trelleborg's strategy to strengthen its positions in attractive industries. The facility previously had annual sales of around US$8.2 million.
Richard Furlong, Director Global Operations Airframe Seals, says: "This acquisition makes us the largest supplier of aircraft window sealing solutions globally.
He added, "The facility complements and enlarges our capacity in the growing aerospace sealing market, which is expected to maintain strong demand. It expands our worldwide portfolio of materials and approvals and furthers our penetration into the US aerospace market, enhancing our manufacturing capacity and simplifying supply chains in the Americas."
Trelleborg provides seals for numerous aerospace applications including flight controls, actuation, landing gear, wheels, brakes, fuelling, engines, interiors, safety systems and airframes, as well terminal equipment. The facility has around 3,250 sq m of space and 60 employees.