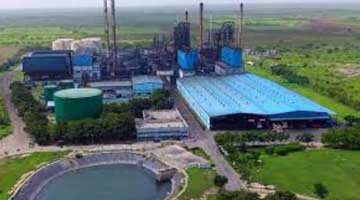 Phillips Carbon Black Ltd (PCBL), a part of RP Sanjiv Goenka Group, has commissioned the first phase of its Rs800-crore greenfield carbon black project in Tamil Nadu. After completing the first phase of the facility with a manufacturing capacity of 63,000 tonnes/year, the company expressed confidence in achieving a peak rate of production with the start of the second stage of the total 147,000 tonnes/year project within the current fiscal year.
The cost of the project is around Rs650 crore for 147,000-tonne carbon black manufacturing and Rs150 crore for the 24 MW captive power plant. Located close to Krishnapatnam and Ennore ports, the Tamil Nadu facility enables easy import of raw materials and exports of finished goods. The project location was selected based on multiple strategic reasons, apart from subsidies, he said.
PCBL's total capital expenditure for the 31 MW green power in Tamil Nadu and Kochi facilities and 40,000 tonnes/year speciality carbon at Mundra in Gujarat is estimated to be Rs1,200 crore.
The company has been continuously raising its speciality carbon black items in the total product mix to improve profitability.
R&D centres have also been established in Palej in Gujarat and also in Belgium to expand into new product segments and categories, the company had said earlier.
Tamil Nadu plant is fully automated and equipped with sustainable processes, it said.
PCBL has a total carbon black manufacturing capacity of 6 million tonnes and 91 MW of total green power. It has manufacturing facilities in Durgapur in West Bengal, Mundra and Palej in Gujarat, and Kochi in Kerala.