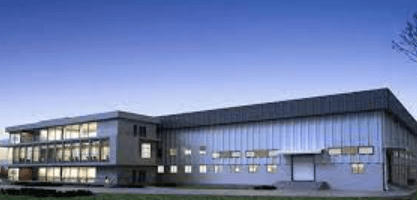 Swedish polymers specialist Trelleborg has invested in a new facility for sealing solutions in Bangalore, India. It will replace existing facilities that will soon reach their full capacity. The Indian market is showing continued strong growth and the investment is part of Trelleborg's strategy to strengthen positions in attractive and profitable industries and geographic areas.
"India is one of the world's largest markets. We have had a presence in India for over 40 years, the sales trend has been very strong over the past ten years, and we now generate annual sales of about SEK600 million in the country. Our high-performing seals are sold to a range of industries including aerospace and healthcare & medical, as well as renewable energy and several industrial niches. The new production facility for seals will increase production capacity by more than 60% compared with our current facilities," says Peter Nilsson, President/CEO of Trelleborg Group.
Trelleborg will acquire land in the Bangalore area to build a modern facility that can meet future demands for both efficient production processes and sustainability, which includes solar panels, energy efficiency, green transportation, and effective water management. In addition, the production equipment will be upgraded. Production in the new facility will start in the first half of 2026.
The group will invest approximately SEK300 million in total between 2023 and 2026. In addition to sealing solutions, Trelleborg in India develops and produces automotive boots, cable entry solutions for telecom equipment, and anti-vibration solutions for industrial and railway applications.
The production of automotive boots will be considerably strengthened when the acquisition of a market leader in the country is completed, it adds.
In India, Trelleborg also has an IT centre and a centre of excellence that delivers engineering support to Trelleborg's various global offices for marine systems and infrastructure products.