Emerging policies on ethical material sourcing, such as the EU Deforestation-free Regulation (EUDR)'s zero-deforestation rule, underscore ecosystem preservation and market growth. Meanwhile, advanced traceability technological evolution will aid in efficiently achieving these goals for the rubber industry, according to Angelica Buan in this report.
Rubber demand taking a toll on ecosystem
Production of natural rubber has become linked to deforestation, and the rubber industry is now working to address this problem, which according to advocacy organisation Mighty Earth, is especially prevalent in Southeast Asia and Western Africa.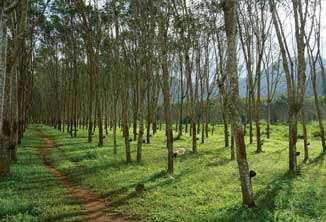 This deforestation is hastening climate change and devastating the habitats of endangered animals such as tigers, gibbons, and elephants. Setting up rubber plantations also often involves violating the rights of forest-dwelling communities and Indigenous people, leading to forced displacement, land seizures, and human rights violations. Additionally, smallholder farmers who cultivate rubber are currently receiving very low compensation for their efforts.
Despite efforts towards sustainability in the rubber industry, a significant challenge in terms of transparent supply chains is impeding its progress. A recent evaluation by free, online platform assessing commodity producers Spott, an initiative by the Zoological Society of London (ZSL), assessed how well commodity producers, processors, and traders disclose their environmental, social, and governance (ESG) practices. Unfortunately, the assessment highlighted a notable lack of transparency and traceability. It said that 79% of natural rubber manufacturers assessed have not yet publicly declared the ability to trace their rubber supply to the processor level. At the time of the study, only two companies, tyre makers Michelin and Bridgestone, claimed they could trace some rubber back to its harvesting location.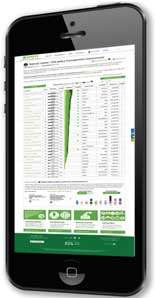 This absence of traceability is alarmingly amplifying the risks of deforestation, especially as plantation expansion continues in unidentified highrisk areas, noted Sam Ginger, ZSL's Sustainable Business Specialist.
Despite the complex nature of the natural rubber supply chain involving millions of smallholder farmers, pilot projects have shown it's feasible to trace rubber from processing facilities back to these farms. This enables buyers to support farm sustainability.
EUDR: turning a new leaf for sustainable material sourcing
Emerging technologies are enabling secure tracking and tracing of assets and their associated data back to their source.
Anna Roberts, Head of Market Development at UK-based software firm iov42, discussed how these technologies empower businesses to operate confidently and enhance efficiency in their pursuit of net-zero goals, in an interview with RJA (www.rubberjournalasia.com).
Roberts highlighted that iov42, a start-up gaining traction in Europe, assists importers/exporters in meeting due diligence requirements, including those set by the EUDR, which restricts non-compliant product placement or export within the EU market.
In a law that came into enforcement after 31 December 2020, companies have to ensure legality and sustainability in their sourced products, avoiding ties to deforested sources. The EUDR aims to minimise the EU's deforestation impact by encouraging "deforestationfree" product consumption. Enforced since June 2023, its provisions will apply from December 2024.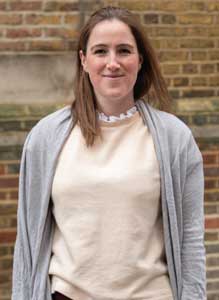 The global concern over deforestation holds significant weight, particularly for the EU, which seeks to lower GHG and biodiversity loss through deforestation. Roberts stressed that approximately 15-30% of emissions directly result from deforestation, with some tropical forests emitting more carbon due to this activity
Roberts furthered that technologies such as Distributed Ledger Technology (DLT) have the potential to transform the industry, since DLT's decentralised and immutable system can create solutions that prioritise trust and accountability and fulfils the requirement for secure asset and data tracking while safeguarding a company's trade secrets, a crucial element for complying with net-zero policies.
"For example, when it comes to complex supply chains, not only can use of this technology improve efficiencies and help build stronger bonds of trust between participants and consumers, but it can also help importers meet existing and new regulations, such as the EUDR, and help organisations towards their net-zero targets," she explained.
She added that iov42 offers a traceability solution to assist organisations trading commodities subject to regulations like the EUDR, covering items such as rubber, timber, cocoa, coffee, soy, and palm oil, among others.
The DLT solution provides users with several benefits, including trusted and secure storage of necessary due diligence information, complete with time stamps and tamper-proof measures. It maintains auditable digital records of all stakeholders in a specific supply chain and their associated products.
It also ensures easy and secure access to relevant information and features interlinked information that is easy to navigate, eliminating the need to sift through emails and paperwork. Furthermore, it shares shipment information with buyers, enabling them to trace product origins and perform due diligence/risk assessments, and compliance at the point of receiving shipments.