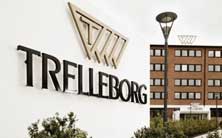 Swedish engineered polymers firm Trelleborg Group is to buy US-based elastomers maker Minnesota Rubber and Plastics (MRP), which is owned by investment firm KKR, in a transaction valued at approximately US$950 million. The transaction, which is subject to customary regulatory approvals, is expected to close before year-end 2022.
New York City-based KKR bought MRP from Minneapolis-based Norwest Equity Partners in November 2018. Since then, MRP has launched an employee ownership programme and increased wages by more than 6% annually. KKR says it has made investments in the business – including constructing a new global innovation centre, optimising manufacturing facilities, and investing in new equipment, which it says have contributed to significant improvements in safety, input materials waste reduction, speed of new product delivery, and earnings growth.
Based in Plymouth, Minnesota, MRP was founded in 1945 and now has six manufacturing facilities in the US, Mexico, the UK, China, the Czech Republic, and France. The company's US operations are located in Plymouth, MN, Litchfield, MN, Mason City, IA, River Falls, WI, and Pawling, NY.
The company manufactures engineered elastomers and thermoplastics for the medical, water and industrial markets.
Under KKR's ownership, MRP has completed acquisitions adding complementary new capabilities in the US and UK and awarding shared ownership to all employees of the acquired businesses. As well, KKR introduced a broad-based employee ownership programme for MRP employees as a free, incremental benefit and not in exchange for benefits, wages or wage increases (wages increased over 6% annually during KKR's investment period).
All of MRP's more than 1,450 employees across six countries and four US states, including hourly manufacturing production, technical and administrative employees, will receive cash payouts upon closing of the transaction, with payouts varying based on tenure and employment status.
"I am proud to have worked alongside MRP colleagues who have contributed in so many ways to the Company's performance. Together we have been able to deliver the fantastic results that made this sale possible," said Josh Weisenbeck, Partner at KKR who leads KKR's Industrials private equity team. "This is a great outcome for all employee owners and our limited partners in KKR's Americas XII Fund."
Currently, KKR has 30+ portfolio companies with ownership programmes.
Trelleborg, which develops and manufactures polymers and had revenues of about US$3 billion in 2021. "MRP fits very well with our own business within Precision Seals, and the transaction is expected to generate significant synergies in terms of lower costs and higher production efficiency." Peter Nilsson, President/CEO of Trelleborg Group.
Trelleborg also has a manufacturing plant in Delano, Minnesota, which was expanded in 2020.