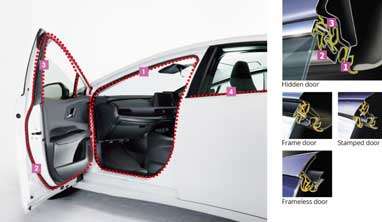 Japanese auto parts maker Toyoda Gosei Co says it has made the decision to dissolve its subsidiary in the UK, Toyoda Gosei UK Ltd. (TGUK), as a part of its restructure of the company's earnings in its European business. Toyoda Gosei will now aim to grow its business in Europe centred on Toyoda Gosei Czech (TGCZ).
As the automotive industry undergoes dramatic changes, Toyoda Gosei is restructuring its business globally as one part of efforts to grow sustainably into the future. The decision to close TGUK was made against the background of the changing business environment as automakers decrease or end production in the UK, leaving little expectation for growth in the business of TGUK.
Manufacturing operations had been transferred to TGCZ and other companies, and production at TGUK ended in July 2023. Liquidation of TGUK is scheduled to be completed by around the end of 2024.
Set up in 1999, the business has a facility in Swansea, Wales, that manufactures automotive parts (weatherstrips, interior and exterior products).