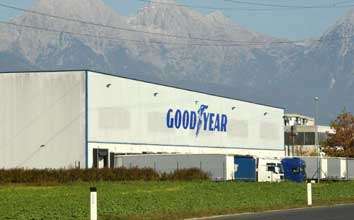 Goodyear Tire & Rubber Company says it has approved "a rationalisation plan in Asia Pacific to improve profitability in its Australia and New Zealand operations", which includes the sale of 100 retail and fleet locations and nine warehouses with a loss of 700 jobs.
This move is projected to enhance the segment's operating income by about US$50 to US$55 million in 2025, with a concurrent improvement in profitability for Australia and New Zealand operations.
Additionally, Goodyear will exit nine warehouse locations as part of this restructuring effort, which is set to conclude by the end of 2024, incurring estimated pre-tax charges between US$55 and US$65 million.
The tyre company will change its operating model to a third-party distribution and retail sales model, according to a Securities and Exchange Commission filing.
Goodyear Tire & Rubber predicts pretax charges of about US$20 million in the third quarter, and US$5 million in the fourth quarter. The remaining costs will be recorded in 2024.
tHIS follows the company's similar decision announced earlier in the month for Europe, the Middle East and Africa that would lead to 1,200 job cuts.
The Ohio-based company said the approved plan that is part of its broader restructuring effort would be completed by the end of 2024.