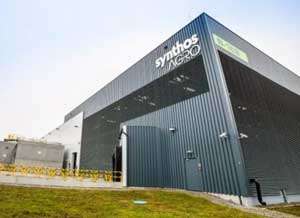 Synthetic rubber producer Synthos has announced the launch of its first international research award for scientists pursuing PhDs in sustainable synthetic rubber, specialised high-performance elastomers and/or tyre compounds.
The Synthos Rubber Circularity Award aims to encourage innovative ideas and solutions, leading to the development of a breakthrough technology platform that will significantly improve the environmental performance of synthetic rubber-based tyre compounds while supporting the sustainability objectives of the global automotive and tyre sectors.
Dr. Malte Wohlfahrt, Research & Development Director, Synthetic Rubber, emphasised the significance of the new award, stating, "This global competition will allow us to foster cutting-edge technologies, ultimately driving us towards our goal of achieving 100% green products by 2030. We take great pride in our diverse group of exceptional and talented scientists that make up the Synthos Rubber R&D Centre, based in Schkopau, Germany and Oswiecim, Poland, and we eagerly look forward to expanding our horizons by collaborating with a junior research group from anywhere in the world."
He added, "By nurturing innovation through partnerships with the brightest minds in scientific research, we will bring invaluable skills and expertise to our company and continue to play a pivotal role in advancing the development of greener tire materials."
The winning research institute or university will receive a three-year funding package to support a dedicated junior research team. Applicants must submit their proposals by 31 August, and finalists will be invited to present their ideas at a special event in Schkopau, Germany, on Wednesday, 11 October 2023.
For more information about the Synthos Rubber Circularity Award and to connect with the Synthos Rubber Award team, interested scientists, universities, and research institutions are invited to send an email to SynthosRubber@synthosgroup.com