Sumitomo Rubber Industries says that its tyre manufacturing and sales subsidiary in Thailand, Sumitomo Rubber (Thailand) will be installing what it says is "the world's largest rooftop solar panel array (for a single facility)", as well as a gas cogeneration system and will also begin receiving green electric power supplied by Kansai Energy Solutions (Thailand), which is a wholly owned subsidiary of Kansai Electric Power Co.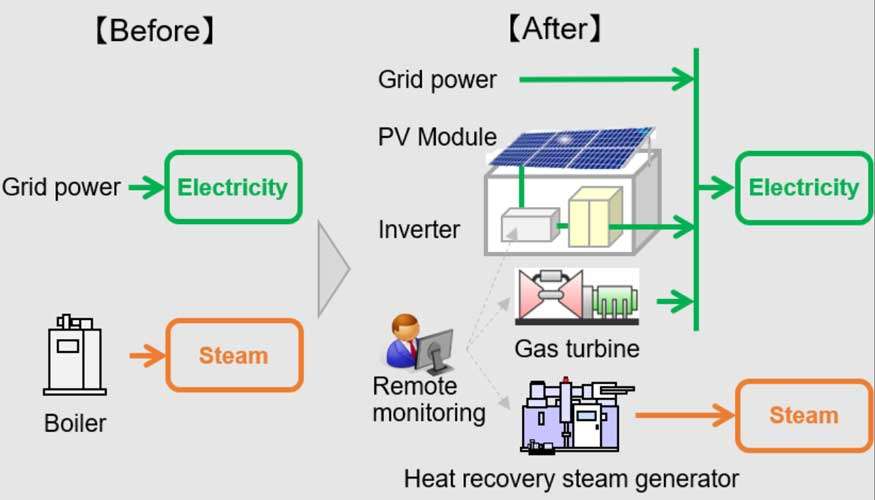 With support from the Japanese Ministry of the Environment as part of their "2022 Financing Program for Joint Crediting Mechanism (JCM)*2 Model Projects," Kansai will be installing a rooftop solar panel array (around 40,000 panels with a total output of approximately 22MW) as well as a gas cogeneration system (two 6.6MW boilers) at Sumitomo Rubber (Thailand)'s Factory in Rayong Province. All of the electric power and steam that this equipment generates will be supplied directly to the factory, replacing the energy sources that the factory currently uses.
It estimates that it will reduce the factory's total annual CO2 emissions by approximately 38,000 tonnes.
At the same time, the factory will also be making the transition to carbon-free electric energy thanks to I-REC precured and provided by Kansai. I-REC represents the renewable energy attributes of biomass electric power that is generated by incinerating excess branches, trunks and other scraps that are left over after rubber trees are harvested for lumber in Thailand.
The company says it has set an ambitious target of reducing its annual Scope 1 and 2 CO2 emissions by 50% (compared with 2017 emissions) by the year 2030.
Set up in 2005, the Thai plant manufactures tyres for automobiles & agricultural machinery as well as solid tyres for forklifts, rubber Crawlers & tyre moulds. It has a capacity of 15,000 tonnes/month.