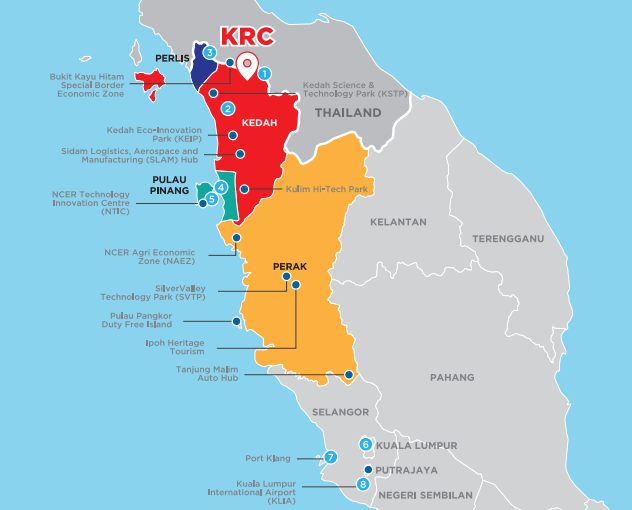 Datuk Seri Muhammad Sanusi Md Nor, caretaker Kedah menteri besar, has been requested to explain the most recent scheduling of energy supply to the Kedah Rubber City (KRC) project in Padang Sanai.
KRC, Kedah's first dedicated Rubber Industrial Park, covers 1,244 acres and is backed by Malaysia and Thailand in order to boost socioeconomic development in the border region.
Datuk Seri Mahdzir Khalid, chairman of the Kedah Umno Liaison Committee, stated that despite the state government's efforts, the situation has yet to be resolved, giving investors concern.
According to reports, he said during the election machinery for the state constituencies of Pedu and Kuala Nerang that a timetable and scheduling when the acquisition of land is ready, as well as a timeframe, must be executed. He also expressed the investors' concerns about the timing of the installation of electrical supply. "I do not see when the electricity will be supplied. This is one of the things of concern, " he said. Because the industrial sector consumes a lot of electricity, Mahdzir said the KRC's electricity supply should be extended 42 km from Tanjung Pauh, Jitra.
The KRC was envisioned as a "Rubber Corridor" connecting the region's major rubber producers in the Indonesia-Malaysia-Thailand Growth Triangle (IMT-GT). The initiative is divided into seven core clusters: advanced latex products, tyre and tyre-related products, automotive rubber products, engineering rubber products, advanced rubber materials, biotechnology, and services and support.
Sources: Bernama, NCER