Silicone elastomers are enabling innovation, and their application promotes the growth of the automotive and healthcare markets.
Burgeoning market, greater use in the automotive and medical industries
Silicone elastomers are high-performance, heatstables material used in a wide range of everyday items. Because of the superior physical, mechanical, chemical, and electrical properties, high consistency silicone rubber outperforms other rubber polymers.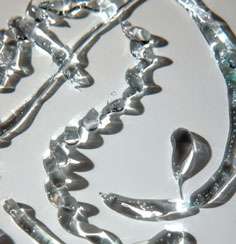 Silicone elastomers are finding increasing use in the medical, transportation, construction, and electrical industries. The silicones market growth is expected to exceed 555,000 tonnes by 2026, up from 410,000 tonnes in 2020, according to a Smithers report titled, The Future of Silicone Elastomers to 2026. Furthermore, silicone elastomers are being used to replace plasticised PVC in medical and food contact applications, meeting stringent medical industry requirements.
The liquid silicone rubber (LSR) market, which benefits industrial, food, and medical applications, is expected to reach US$1.8 billion by 2028 and register a CAGR of 7% CAGR between 2022 and 2028, according to The Insight Partners report. The material's sterilisability, biocompatibility, purity, resistance to bacteria, and other properties required in personal protective equipment (PPE), tubing, medical devices, and consumer products, has sparked demand in the medical sector, which accounts for a sizable portion of the silicone elastomers market.
Capacity expansions to fulfil demand
Norwegian silicone supplier Elkem Silicones and German firm Wacker Chemie have both continued to grow their market share in response to the rising demand for silicone rubber.
After allocating EUR100 million for expansion, Wacker anticipates LSR capacity expansions to be available in the second half of this year, with full implementation in 2023. High consistency rubber (HCR) production volumes will also be increased, beginning at a new facility in Panagarh, India. In the years ahead, Wacker said it will gradually increase its capacities for HCR and LSR grades through expansions at several other sites.
Elkem Silicones, meanwhile, is investing more than RMB100 million in expanding its flagship Asia-Pacific R&I Centre in China's Shanghai Xinzhuang Industrial Zone. The facility will house E-mobility, bioscience, coating, and 3D printing application centres, allowing Elkem Silicones to upgrade its research system and equipment in China to meet the growing demand for advanced silicone products in a variety of industries.
The initial phase of the project covers approximately 6,600 sq m. Construction on the centre is set to begin in the third quarter of this year and be completed in the first quarter of 2023.
Furthermore, major silicone players are beefing up their global capabilities in advanced silicones through collaborations and acquisitions.
US chemical company Momentive Performance Materials has acquired South Korean firm KCC Corporation's silicones business in South Korea and the UK, as well as the latter's sales operations in China. The acquisition is expected to significantly strengthen Momentive's position in the Asia-Pacific region by expanding its technological capabilities and geographic footprint.
In Malaysia, lube oil additives, silicones and other specialty chemicals producer BRB International, a wholly-owned subsidiary of Petronas Chemicals Group Berhad (PCG), opened an 8,000-tonne capacity blending facility in December last year near PCG's petrochemical complex in Gebeng, Kuantan.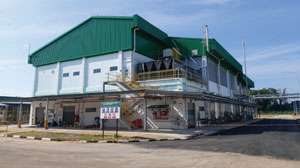 This new blending plant can manufacture cosmetic-grade silicone gum blend, silicone EMPOL emulsion and amino-silicone emulsion by employing the latest blending and emulsification technologies. This plant is also designed to produce food-grade silicone antifoam and silicone emulsion, apart from technical grade silicone antifoam and silicone emulsion for general industrial application. This new facility will be certified with ISO 22000, HACCP, MeSTI, Halal and Kosher certificates. PCG acquired Netherlands-based Da Vinci Group BV, widely known as BRB, in 2019, to allow PCG to pursue growth in specialty chemicals.