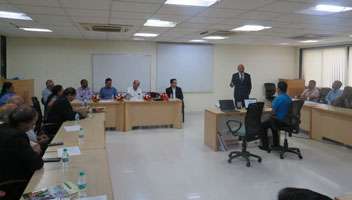 In a significant push to skills training in the field of rubber, the Auto Cluster Development and Research Institute (ACDRI) in Pune, India, will soon have a Centre of Excellence for Rubber Industrial Skill Development. The Rubber Chemical & Petrochemical Skill Development Council (RCPSDC), All India Rubber Industries Association (AIRIA) and Auto Cluster Development & Research Institute (ACDRI), Pune have joined hands through a tripartite arrangement for setting up of the centre in Pune.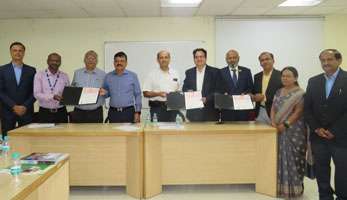 "The Centre of Excellence will be one of its kind as it represents the culmination of the coming together of three organisations each bringing its unique set of attributes to the table. While RCPSDC is the sector skill council for the rubber sector in the country, AIRIA is the largest industry body for the rubber industry in the country. ACDRI has been established under the cluster scheme of the government of India to support small and medium scale Industry in and around Pimpri, Chinchwad and Pune region," said Vinod Patkotwar, Chairman, RCPSDC.
"Rubber auto components form an important portfolio in the overall auto components industry. The coming up of the centre of excellence will fulfil a long-felt need of a large number of industries in and around Pimpri, Chinchwad and Pune region for a dedicated centre for addressing skill gaps in the rubber sector," said Kiran Vaidya, MD, ACDRI.
The centre will be a training facility with an experienced dedicated team for skills training.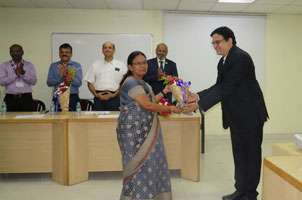 "Acute shortage of skilled manpower has been a major challenge in the rubber industries productivity and growth of the rubber sector. Manpower must be trained and equipped with the talent as per the industry requirement. Skill gaps surveys conducted by RCPSDC bring to the fore the fact that the current workers recruited in the rubber industry have generic employability skills and not specific task skills/knowledge," said Vikram Makar Chairman/Managing Director, Oriental Rubber Industries.
The centre will include classrooms and workshops (practical facilities), interactive classroom and simulation-based learning, latest tools and equipment as per industry standards, industry alliances for apprenticeship and OJT (on-the-job training).
It would be a globally benchmarked skill training centre offering courses aligned to the industry and its specific needs, with a particular focus on emerging technologies. Projects under HR funds of corporates for upskilling industry employees and RPL employees are also envisaged.
RCPSDC's appointed third party will conduct the assessment of students both on theory and practical skills. Successful students will be issued a certificate from RCPSDC, NSDC and MSDE. RCPSDC & AIRIA will ensure 70% placements/self-employment of the successfully certified trainees. Among this 70% of candidates, around 10% of the candidates will be provided handholding support to establish enterprises or become part of enterprise development.