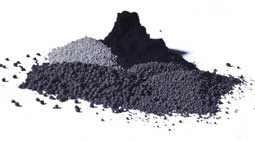 Orion Engineered Carbons, a global provider of carbon black materials, has begun construction on its second plant in China, which will produce speciality and high-performance carbon black, increasing the chemical company's production capacity.
The new Orion facility in Huaibei, Anhui's eastern region, is slated to be finished late next year and operational in 2023. The factory will be able to produce a variety of carbon black for specialized and high-end rubber grades with an initial production capacity of 65-70 kT/year.
According to Corning F. Painter, Orion's CEO, the new China facility will increase supply for clients and boost the company's position as a leading global provider of specialised and high-performance carbon black. He added that the largest growth in demand for carbon black is largely predicted to be in Asia in the coming years.
The new facility, which joins Orion's first Chinese factory in Qingdao, Shandong's eastern region, and Orion's production facility in Yeosu, South Korea, will convert waste heat into steam to be supplied to the local industrial park.