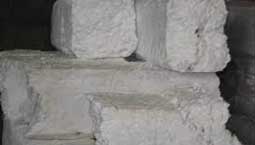 US recycling firm Agilyx Corporation, a wholly owned subsidiary of Agilyx AS, and South Korean Kumho Petrochemical, a manufacturer of synthetic rubber, are collaborating to explore the development and construction of a chemical recycling project in South Korea. The project will use Agilyx's chemical recycling technology to produce pure styrene from post-use polystyrene (PS). This would be used as a virgin equivalent raw material to produce solution styrene-butadiene rubber (SSBR), a key component for the manufacture of tyres, including for the large volume, high-performance tyre segment.
The project would mark an exciting new application of Agilyx's PS depolymerisation technology, introducing a new pathway for PS into SSBR, it adds.
The firms intend to recycle post-use plastics, while focusing on utilising post-use polystyrene PS into pure styrene, according to Jong-Hoon Baek, CEO of Kumho Petrochemical.
"Collaboration with Agilyx will give Kumho Petrochemical an opportunity of proposing new line of eco-SSBR products to most of our customers who prefer sustainable products," he added.
"We are pleased to partner with Kumho Petrochemical to explore this project and expand the market for post-use recycled polystyrene into new, high growth and technically demanding applications such as this," stated Tim Stedman, CEO of Agilyx. "The potential to use waste plastic to create high performance SSBR for the manufacture of tyres is a very exciting example of our technology's ability to create a new life for plastic."
Agilyx is an early leader in the advanced recycling of difficult-to-recycle post-use plastics. With Agilyx's chemical recycling technology, mixed plastic waste or streams of discrete post-use plastics, such as polystyrene, can be converted to new virgin-equivalent plastics, as well as chemical products and fuels – creating the opportunity for true circularity. The company has not only developed these first-to-market products but has also developed a feedstock management company, Cyclyx International, and is partnering with a range of waste service providers, municipalities, petrochemical, and brand and retail companies to develop closed-loop recycling solutions for mixed waste plastics.