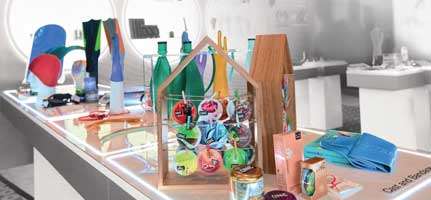 Malaysia, as one of the pioneer nations to start rubber plantations in 1877, continues to lead the field in producing high-quality rubber products such as medical gloves, latex threads, condoms, latex foams, and precured tyre treads for the world market. In 2021, Malaysia exported US$15 billion worth of rubber products to 189 countries.
Setting a standard of quality rubber products from the others, Malaysia's rubber industry is poised for a revolution – recognising the need to push the industry through reform and modernisation to enhance its competitiveness and strengthen its global position.
Global Funding for Rubber Innovation (GFRI)
Thus, taking the bull by its horn, in June 2022, the Malaysian Rubber Council (MRC), formerly known as Malaysian Rubber Export Promotion Council, launched the Global Funding for Rubber Innovation (GFRI), a holistic initiative to source for ideas, innovations and inventions for new or enhanced rubber and rubber-based products as well as technologies, process or equipment.
Themed "Nurturing Ideas for the Rubber Industry Globally" – fhe Fund will encourage comprehensive research on high-value products and on the latest technologies for the upstream, midstream, and downstream segments of the rubber industry.
With an initial allocation of RM10 million, the fund is available to all local and foreign-based researchers from higher learning institutions, research institutes, companies, or any concerns. A designated GFRI Committee comprising industry and technical experts will evaluate the proposals received on technical and financial merits.
GFRI's main objective is to encourage the generation of ideas, innovations and inventions for rubber products and technologies with high commercialisation viability to attract investments to the Malaysian rubber industry.
Timely launch of fund
The establishment of the fund by MRC is timely considering the increasingly competitive marketplace, new supply opportunities in sectors such as automotive and infrastructure, and sustainably produced products. It also comes against the back of Malaysia's top performance globally during the Covid-19 pandemic, when the country emerged as the main exporter of medical rubber gloves due to the country's ability to meet growing demand Malaysia. But now there is an oversupply situation emerging and rubber players need to diversify their product range.
MRC also says that "the initiative will add value and benefits to the entire ecosystem of the rubber industry, aligning with MRC's role as a catalyst in providing guidance and assistance to industry players to move up the global supply chain and solidify Malaysia's position as the main and preferred source for high-quality rubber products".
"At MRC, we believe in a strong collaborative front for the development and benefit of the rubber industry. We would like to call upon all researchers or interested parties to participate in this initiative. Applications are now open throughout the year," concludes MRC.
For further enquiries, visit www.myrubbercouncil.com/globalrubberfund or email MRC at gfri@myrubbercouncil.com