Global and Asian markets for silicones in the healthcare and medical industries have grown in tandem with the advancement of devices and equipment in these fields, according to Angelica Buan in this report.
Silicones dominate the medical devices space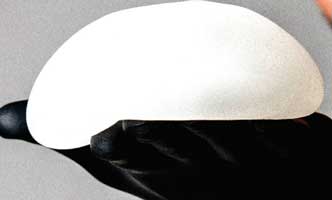 Silicone is a common material that is considered the gold standard in modern medical devices. The highly versatile synthetic polymer is well suited for complex functional and design requirements of medical devices, particularly implantables, reusable and single-use components, and other health care technologies that require reliability, sterility, and high performance.
According to Maximize Market Research, the market for medical grade silicones is expected to surpass US$24 billion by 2029, at a CAGR of 6%. This expansion will be bolstered by rising demand for silicones in a variety of end-user industries, including personal care, consumer goods, industrial processes, and construction.
Furthermore, ongoing product innovation and technological developments are likely to foster the use of silicone in growing sectors such as electric vehicles (EVs), as well as the electrical and electronics sectors.
However, silicones for applications in medical devices, such as implants and prosthetics due to their biocompatibility and durability, continue to be major movers.
Major suppliers expanding capabilities
Major players in the healthcare space, such as Norwegian silicone manufacturer Elkem, count on silicones' high performance and processability for medical technology OEMs and CDMOs (contract development and manufacturing organisations).
Elkem's Silbione product line includes LSRs, HCRs, RTVs, gels, fluids, and adhesive bonding solutions for medical and long-term implant applications.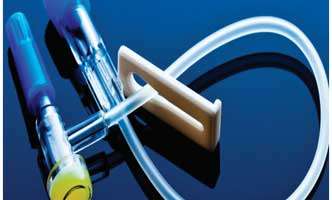 To name a few of the company's medical grade silicone solutions, select platinum-catalysed silicone elastomers designed for liquid injection moulding; and a biomedical grade 2-part adhesive called Silbione Biomedical ADH2 M213 that comes in three different cure kinetics for adhering multiple substrates within medical devices.
In a related development, the company opened its brand-new US production site in South Carolina last year to meet the high demand for medical implantable and pharmaceutical applications.
The specialist facility manufactures high purity biomedical grade silicone materials in a class 8 clean room and packages them in a class 7 clean room. Elkem stated that the operations at this site are controlled by a single quality management system that complies with ISO9001, ISO13485, and IPEC Good Manufacturing Practice (GMP) guidelines.
Gains in medical tubing
The medical tubing market, which serves a wide range of medical applications, is also gaining traction. The size of the global market for medical tubing was estimated at US$12.2 billion in 2022 and is expected to increase at a CAGR of 6% from 2023 to 2030.
According to Grand View Research, the primary drivers of the market are an increase in patient demand for medical tubes to administer fluids and medications, as well as an increase in the incidence of respiratory diseases like asthma, lung cancer, and pulmonary fibrosis.
Silicone tubing is used in a range of medical devices, including catheters, drug delivery systems, intravenous sets, and other items due to its efficacy and safety
A major player in medical tubing space is contract design and manufacturing provider to the medical device and pharmaceutical industries Freudenberg Medical. It has expanded its new cleanroom manufacturing operation in Massachusetts, US, to include custom silicone extrusion and tube processing.
It said that production of silicone tubing began in January, and additional capacity will be installed in the first quarter of the year to better serve customers. In order to meet the highest quality standards for medical applications, the material focus is on platinum catalysed addition-cured silicones.
On the other hand, while silicone has always been a go-to material for biopharma applications, with silicone material in short supply in recent years, Freudenberg Medical started offering its global customers another single-use tubing option.
As a processor of custom medical and biopharma tubing including multi-lumen, complex single lumen, and micro extrusions, Freudenberg Medical has expanded its existing pharma portfolio of silicone tubing and components with the launch of its HelixFlex highpurity thermoplastic tubing last year.
According to the company, HelixFlex tubing is sterilisable via a variety of methods, including autoclave, gamma irradiation, X-ray, and e-beam; and is a more environmentally friendly option than silicone and can be recycled.