Untold gains
There is no doubt the personal protective equipment (PPE) industry has benefited from an unprecedented surge in demand for PPE kits and gloves, especially during the global Covid-19 pandemic.
When the World Health Organisation (WHO) predicted a massive PPE supply gap at the height of the pandemic, estimating that 89 million medical masks, 76 million examination gloves, and 1.6 million medical goggles would be required monthly to respond to the pandemic, enterprising businesses entered the PPE industry, creating "new tycoons". Competition in this segment also became fiercer. Meanwhile, established companies expanded their PPE portfolios or retooled their plants to produce PPEs.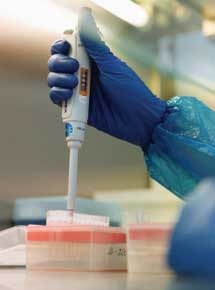 However, as the saying goes, nothing lasts forever. Demand for PPEs has started to plateau as the number of Covid-19 cases went down. But because PPEs are hygiene mainstays, it is unlikely that the growth trajectory will turn negative and sales will plummet.
Meanwhile, revenues in the glove industry are slowing down, particularly in Malaysia, which has the world's largest glove manufacturing industry. This means that the mad rush to get PPEs, like masks and gloves, is over.
A defining phase for Malaysian gloves makers
According to MIDF Research, Malaysia supplies about 65% of the world's total number of rubber gloves, and rubber gloves accounted for nearly 80% of Malaysia's rubber product exports in 2020. The gloves sector, a significant contributor to the country's GDP, was expected to generate RM60 billion in export revenue in 2021.
The country is home to key gloves makers, including, Top Glove, Supermax, Hartalega, Kossan Rubber Industries Bhd, as well as a roster of emerging brands.
The rollout of vaccines, as well as the continued rise in coronavirus disease cases, created demand constraints for PPEs. The glove industry stepped in to demonstrate its ability to absorb the supply shortfall.
It is true that the pandemic has provided opportunities to boost demand for gloves, and led to the volatility in global rubber prices, according to an ASEAN Briefing report produced by Dezan Shira & Associates. It went on to say that Malaysia has since seen a decline in its upstream sector, which has impacted Malaysian manufacturers. This is just one of the challenges the sector has recently faced.
Endemic blows
The world has realised that living with the virus is the only way out of the pandemic's rabbit hole. The economy must restart, and life must resume as normally as possible. However, the story has unfolded differently in the gloves sector. As they say, the bottom has fallen out of the industry.
Several glove manufacturers have already stated that soft demand, as the world transitions to the endemic phase, is affecting their revenues.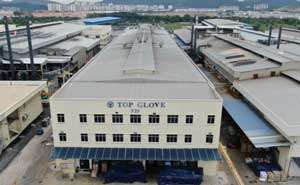 Top Glove, for example, reportedly reported a lower net profit of RM15.29 million in the third quarter ending 31 May, with net profit for the quarter falling more than 99% from RM 2.04 billion the previous year. Revenue for the quarter also tumbled nearly 65% to RM1.46 billion from RM4.16 billion the previous year.
Accordingly, Top Glove attributes the weaker performance to the normalisation of average selling prices (ASPs) and glove demand as a result of the global vaccine rollout, while customers were cautious about replenishing orders. Additionally, raw material costs decreased at a much slower rate than glove ASPs, thus affecting profits.
Furthermore, the company, which is known as the world's largest glove producer, has hinted that the ASP for rubber gloves will slip below the pre-pandemic level in 2019 if the demand and supply gap is not closed.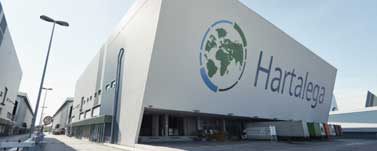 Relatedly, Top Glove has announced that it will postpone its expansion plans due to the challenging business environment. Its growth strategy will include a mix of organic and inorganic expansion, as well as strategic investments, it said. It adds that it is expected to have 59 factories by the end of 2025, including 46 glove factories and 13 other factories, 1,486 glove production lines, and a glove production capacity of 201 billion gloves/year.
Hartalega, a global frontrunner in nitrile gloves, reportedly lost RM197.9 million in the fourth quarter ended 31 March 2022, down from RM1.12 billion the previous year. In 2021, it was reported that it earned a net profit of RM1 billion for the third quarter ended 31 December 2020, an increase of nearly 84% from RM 544.96 million the previous quarter.
Another glove major, Supermax, reported a decline in ASP, with net profit slipping to RM13 million in the third quarter ending 31 March 2022, down from RM1 billion the previous year. Aside from the global and local market challenges, Supermax's sales have been negatively affected by the US's withhold release order (WRO).
Meanwhile, compatriot Kossan's fourth-quarter net profit fell 60% due to lower sales and ASP normalisation across its glove, technical rubber products, and clean-room segments. Nonetheless, there are plans to accelerate reinvestment in digitalisation and automation of its plants to boost productivity, according to the company.
On its end, Supermax is expanding its capacity with new glove plants in the US, investing a total RM1.39 billion. The new plants, according to Supermax, will add 22.25 billion new capacity to the group's total capacity of 48.42 billion gloves, once fully operational.
Upbeat about the future
Looking ahead, the glove industry is upbeat about recouping losses. The positive findings of the ASEAN +3 Macroeconomic (AMRO) consultation report on Malaysia in 2020 could be a foreshadow of things to come.
Malaysia has consistently outperformed its ASEAN competitors in rubber glove exports, such as Thailand and Indonesia. The world's largest glove exporter occupies roughly 60% of the global market. Given Malaysia's success in overcoming the Asian financial crisis and becoming the world's largest supplier of gloves, it is highly likely that the industry will recover following the pandemic.
Diversification tactics
Malaysia's economy and trade have begun to pick up steam as the country enters an endemic phase, with global restrictions easing and borders reopening.
Malaysia's GDP has increased by 5% in the first quarter of this year, compared to 3.6% the previous quarter, according to data from the Department of Statistics.
The recovery is expected to continue, owing to an increase in consumer confidence, which will boost demand despite the challenging business environment,, particularly inflation and global supply chain disruption.
Likewise, according to the agency, supply-side economic performance in the first quarter of 2022 was driven by continued growth in the services, manufacturing, and agriculture sectors.
The market continues to provide growth opportunities for glove manufacturers. There are also other market segments worth investigating.
Gloves dominated rubber product exports, accounting for 89% of the country's rubber product exports worth RM61.68 million in 2021. But in 2022, gloves exports fell to 66.2% or RM6.04 billion.
In this regard, and to mitigate further losses, MRC (Malaysian Rubber Council)'s Nor Hizwan Ahmad suggested diversifying into non-medical industries such as food and beverage (F&B), hospitality, and semi-conductor. MRC, formerly known as Malaysian Rubber Export Promotion Council, recently launched a RM10 million research fund to encourage research into other rubber products.
The Malaysian Rubber Glove Manufacturers Association (Margma) expressed similar sentiments about tapping into "non-traditional" glove markets, where demand is expected to grow by 20%.
While the endemic phase signals a return to normalcy, there are also challenges to industries, to embrace disruptions with workable solutions.
That being said, companies operating in gloves sector are challenged to think-out-of the-box to sharpen resiliency, enhance competitiveness, achieve growth targets, as well as maintain a healthy cash flow.