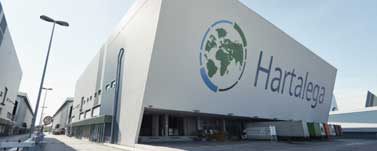 Malaysian glove maker Hartalega's closure of its Bestari Jaya plant, which comprises four facilities with 40 production lines, could be a sign of a marked downturn in the local glove sector. The decommissioning exercise is expected to be completed by end-2023.
Hartalega has said that the decommissioning exercise will lead to an impairment loss of RM347 million in FY23 and further provision for retrenchment costs and expenses of RM70 million in FY24.
The rubber glove maker said this was part of the 5-Year Strategic Plan aimed at reinforcing business resilience and long-term sustainability, the group is undertaking a series of operational rationalisation measures to improve its competitiveness in view of the current challenging operating landscape. The shutdown will also see it consolidating its business at its glove manufacturing complex in Sepang.
Hartalega also adds that the decision "was difficult yet necessary to ensure the company will be able to weather the tough market landscape". With a period of approximately six months for the decommissioning to be completed, the company has put in place measures to support affected employees, which include but are not limited to, opportunities for redeployment to the Sepang facility for relevant roles; competitive severance packages; engaging with affected employees to provide outplacement support during the six-month period; HR Helpdesk to address any employee concerns and queries; HR assistance and counselling for affected employees.
Meanwhile, it adds that it is more viable in the long term to consolidate operations at the Sepang facility. Compared with its state-of-the-art production lines at the Sepang facility, the Bestari Jaya facility is less efficient and restricted by older technology, as well as generating higher energy and labour cost, in addition to higher maintenance costs due to the age of the facility.