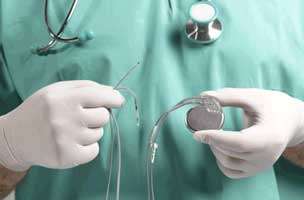 Norwegian silicones producer Elkem's second quarter 2023 results for its silicones division were weak, impacted by challenging market conditions, maintenance stop, and inventory write down, it adds. However, it did have good results, with continued strong performance in the Silicon Products division and the Carbon Solutions division.
Elkem's total operating income for the second quarter 2023 was NOK9,258 million, which was down from the corresponding quarter in 2022, mainly explained by lower sales prices and lower sales volumes. Earnings before interest, taxes, depreciation and amortisation (EBITDA) amounted to NOK1,039 million in the quarter, compared an all-time high EBITDA of NOK 3,924 million in second quarter last year. Earnings per share (EPS) was NOK0.06 in the quarter and NOK1.56 year-to-date.
The Silicon Products and Carbon Solutions divisions continue to deliver strong results, based on superior cost and market positions. The result for Silicon Products was negatively impacted by maintenance stops at Thamshavn and Rana, estimated to NOK80 million.
The result for the Silicones division was weak, impacted by lower sales prices and lower sales volumes. In addition, the result for the Silicones division was negatively impacted by maintenance stop in China of NOK100 million and inventory write down of NOK70 million.
"After two years of record results for Elkem, we currently face more challenging markets. Under these conditions, we are pleased to deliver an overall good performance in the second quarter. We also deliberately carry out maintenance and growth investments in line with our strategy of dual-play growth and green leadership, positioning Elkem for demand recovery and improved market conditions. The longer-term trends of the green and digital transitions remain strong, driving demand for advanced materials shaping a better and more sustainable future," says Elkem's CEO, Helge Aasen.
In the second quarter, Elkem ASA acquired VUM, a Slovak producer of carbon materials. The transaction will further increase Elkem's capacity and competence in attractive specialty markets. Elkem expects the acquisition to contribute with additional annual sales of around NOK360 million. The acquisition was part of Elkem's strategy of growth and specialisation and will improve the flexibility to handle different raw materials and provide synergies to Elkem's existing operations.
In addition, Elkem is investing in upgrades and digitalisation to enhance efficiency and cost improvements. The maintenance and improvement projects at the Thamshavn and Rana plants in Norway were successfully completed in the second quarter. Both plants have restarted production and are well positioned for future demand recovery, with enhanced competitive positions. In Bremanger, Norway, a new control room has been opened and in Lyon, France, Elkem is developing a complete digital chain leveraging on advances in digitalisation and AI.
Due to weak results in the Silicones division, Elkem is taking measures to counter the challenging market conditions. A systematic improvement work is organised along several dimensions with focus on fixed cost reductions, capacity optimisation, increased waste recycling and by-product values, and capex optimisation, it adds.
There is a continued weak market sentiment going into the third quarter. Elkem is however, well positioned to benefit from a recovery due to strong market positions and robust financials.
The silicones markets are expected to remain challenging, and Elkem plans to run at reduced capacity to optimise product mix.
Prices for silicon products are in a downward trajectory going into third quarter, but this is partially countered by lower raw material costs. The capacity utilisation is expected to be higher, following completion of the maintenance projects in Norway. Carbon Solutions' result is expected to remain at a good level, despite weak markets.