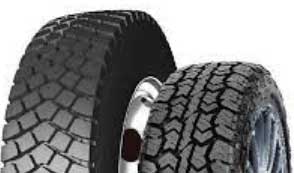 Chinese car tyre manufacturer Qingdao Doublestar has entered into a joint venture with UBE Development, the developer of a Cambodian special economic zone, to set up a tyre factory in what it says is to "circumvent international trade barriers and make its products more competitive on the global market".
The US$200 million facility will be located in the Special Economic Zone of Kratie and will produce 8.5 million high-performance radial tyres/year, according to the company. Construction should be finished within 15 months.
Doublestar will invest in the form of factory equipment and cash and take an 80% stake in the joint venture while UBE Development will supply the land use rights and cash for the remaining equity, said Doublestar, whose parent firm Doublestar Group is also owner of South Korea's second-largest tyre maker Kumho Tire.
By locating some of its production in Cambodia, Doublestar can make full use of its production equipment and avoid the risk of anti-dumping investigation in its major international markets, it said.
The factory is expected to generate US$80 million in net profit a year once it starts operations, and the project should be paid-off within three-and-a-half years, including the construction period, it said.
The company says it has a promising future and will bring good economic returns.