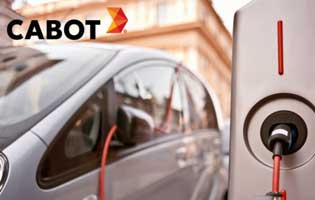 Cabot Corporation says its plans to establish a new technology centre in Münster, Germany, that will focus on technical collaboration with customers in order to accelerate application innovation for Cabot's battery materials product lines within Europe. The new facility furthers Cabot's investment plans to expand its global battery materials footprint and will play a critical role in Cabot's continued delivery of world-class, innovative materials to customers in the Europe, Middle East, and Africa (EMEA) region and across the globe.
The new centre will enable Cabot to enhance its battery materials development capabilities and continue to strengthen its technology engagements with other participants in the battery industry through enhanced collaboration and innovation with battery manufacturers, electric vehicle (EV) customers and partners in Europe. In addition, it will feature advanced testing equipment to provide best-in-class technical application capabilities to serve the battery industry globally. It is expected to commence operations by April 2023, with a planned expansion to be completed in 2024.
Cabot continues to develop innovative solutions for current and next-generation battery technologies such as high nickel cathode, silicon-containing anode, dry and aqueous electrode processing, and solid-state battery materials. Cabot has commercial sales with the top global battery producers and these innovations have further enabled Cabot to build strong partnerships with battery producers.
The centre will support developments for Cabot's full range of CCA products, including conductive carbons, carbon nanotubes (CNTs), and carbon nanostructures (CNS), as well as blends and dispersions. CCAs play a critical role in lithium-ion battery chemistry and provide a pathway for electrons to move within the anode and the cathode which enables charging and discharging. The centre will also support other Cabot product lines that support the battery market, including fumed alumina for separator and cathode coatings, and aerogel for thermal management.
"The new laboratory, with its close proximity to several of the foremost battery research institutions, local universities, and other technology companies in Europe, offers a premier site to build a collaboration ecosystem and attract talented scientists and engineers," said Patricia Hubbard, senior vice president and Chief Technology Officer. "We have a strong culture of innovation and collaboration that is driven by a focus on customer success and developing innovative solutions to difficult problems. This new facility will allow us to better serve our customers, by providing them with access to cutting-edge technologies and the expertise of our talented team of engineers and scientists. With this centre, we can better meet the unique requirements of our battery and EV customers across a range of critical battery applications."
To further its battery material efforts in Europe, Cabot is also a member of the European Battery Alliance (EBA), which focuses on creating a competitive and sustainable battery cell manufacturing value chain in Europe. With a network of more than 800 participants covering the entire battery value chain, the EBA provides a unique platform for Cabot to engage with stakeholders from industry, government agencies, and academia to help Europe capture and supply the growing battery market.