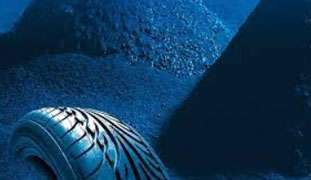 Giving scrap tyres a new life, saving CO2 emissions and contributing sustainably to the circular economy. These are the goals pursued by Friedrichshafen-based system manufacturer Zeppelin Systems, which has been active in the market as an integrated solution provider for the tyre industry when it comes to manufacturing new tyres for more than 40 years. Recently, French company Regom, which specialises in sorting scrap tyres using artificial intelligence (AI), came on board the company. Terms were not disclosed.
Every three seconds, a fully automatic tyre sorting machine determines the future of a used car tyre; therefore, French company Regom's technology manages around 800 tyres/hour.
This is made possible with the help of AI, which evaluates tyre sidewall images at lightning speed after measurement and determines exact features and further use of scrap tyres. The results are a high-accuracy detection rate of the tyre's brand, model, profile, size and wear.
"This process step is very important for the further processing and high-quality recycling of scrap tyres. At the same time, the workload in tire sorting is greatly reduced because tyres no longer need to be sorted and evaluated manually," says Guido Veit, Vice President Sales for Polyolefins, Rubber and Silos at Zeppelin Systems GmbH. There is another advantage for the second-hand tyre market. "The exact measurement and evaluation automatically increases the proportion of recyclable tyres," adds Veit.
Tyres that have not made it back to the shops are mechanically separated and shredded as the next step. Due to the high degree of precision in the sorting process, the quality of the resulting recyclates increases in terms of their grade purity. This creates a perfect starting point for manufacturing new tyres with recyclates from used tyres, while also supporting the circular economy. In addition, AI-based scrap tire sorting is easy to integrate into existing recycling systems – such as Zeppelin Systems' wide range of services in tyre recycling.
"We are proud of our large partner network in the tyre recycling industry and create innovative solutions for our customers' challenges with each additional partner," says Dr. Markus Vöge, CEO of Zeppelin Systems.
In cooperation with international partners and innovative technologies, Zeppelin Systems says it is "revolutionising industrial recycling solutions for scrap tyres".