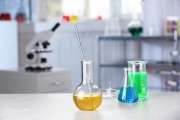 Japanese manufacturer of synthetic rubber Zeon Corporation, through its venture capital arm Zeon Ventures Inc, says it has invested US$50 million in Verdagy, a US start-up that has developed scalable, cost effective green hydrogen electrolysis technology. In addition, Zeon plans to explore future business collaborations associated with this investment.
California-based Verdagy aims to contribute to decarbonising industry through green hydrogen production using its electrolyser technology. It has developed a membrane based, advanced alkaline electrolyser module (eDynamic) that is capable of flexibly modulating hydrogen production volume in response to fluctuations in the price of renewable energy, thus offering a solution for producing green hydrogen at optimal cost that is expected to be implemented in various industries, it adds.
Looking ahead, Zeon will work with Verdagy to determine the feasibility of implementing green hydrogen production facilities using Verdagy's electrolyser technology in chemical plants.
Early this year, Verdagy secured US$73 million in a Series B funding round co-led by Shell New Ventures and Singaporean state-owned Temasek Holdings, with the venture capital arms of Samsung and fertiliser giant Yara among its new investors.
In related news, Zeon says it has also invested in Mitra Future Technologies, Inc., a US start-up developing cathode materials for lithium iron phosphate (LFP) batteries.
Mitra Chem is one of the select few companies in the US aiming for the large-scale commercial production of LFP batteries, which it seeks to achieve using its proprietary machine learning platform to develop cathode materials for these batteries. It is also developing high-volume, low-cost cathode materials for next-generation batteries that have even higher energy density than LFP batteries.
Zeon will work with Mitra Chem by developing an electrode process suitable for Mitra Chem's battery materials. Specifically, Zeon will also make full use of the expertise that it has cultivated in designing binders and in evaluating and analysing lithium-ion batteries, toward proposing an environmentally friendly, low-cost electrode process suitable for Mitra Chem's cathode materials and to assist in driving the company's further growth.