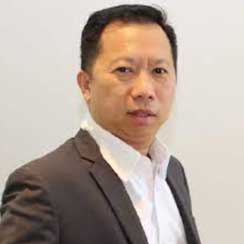 According to the Rubber Authority of Thailand (RAOT) Governor Nakorn Tangavirapat since some US states have banned the use of latex gloves among food service workers, authorities in Thailand are looking to expand the export of natural rubber gloves to China and India,
Thailand exports around US$738 million worth of rubber gloves to the US. These gloves take the form of general-purpose gloves and for medical use. Thai rubber gloves make up 23% of rubber gloves imported to the US, second highest after Malaysia, the largest glove exporter in the world.
Even so, the local Ministry of Agriculture and Cooperatives (MOAC) has established a task force to address the ban on natural rubber gloves in some US states, which would pose negative impacts against Thailand-based glove manufacturers.
Tangavirapat said Illinois state has already banned the use of latex gloves among food service workers, effective 1 January this year, citing potential allergic reactions in some workers and customers. This regulation will also apply to workers in the healthcare sector from 1 January next year.
The newly established task force by the MOAC will be working to promote the quality and safety of Thai-made natural rubber gloves, while promoting the export to alternative markets, particularly China and India where demands remain strong.