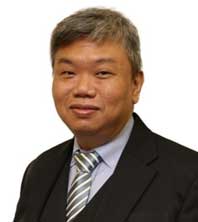 The world production of natural rubber (NR) registered 0.1% growth to 1.397 million tonnes during December 2022, the slowest growth in production of the year, according to data from Kuala Lumpur-based Association of Natural Rubber Producing Countries (ANRPC)'s December 2022 statistical report. Conversely, the world demand for NR grew at a faster pace at 2.5% to 1.31 million tonnes during the same reference period, it adds. "The physical and futures markets also performed better as rubber prices inched higher than in previous months."
"The ups and downs in 2022 from Covid-19 pandemic and geopolitical tension between Russia-Ukraine continued to pose challenges for global economy as we unshed in 2023," said newly appointed ANRPC Secretary-General Toh Heng Guan.
He went on to say, "Economic slowdowns can be observed in some of the top economies in the beginning of this year. Unsurprisingly, most economists are sharing the views that 2023 will be a more challenging year than 2022 in terms of the world economy and trade due to the tightening of monetary policy by most central banks, rising cost of living and debt distress, disruptions caused by geopolitical conflicts, and a potential risk of another wave of Covid-19 pandemic. As a result, the World Bank has further slashed its estimate for world economic growth to 1.7% for 2023 as compared to the 3% released 6 months ago."
Meanwhile, ANRPC says the Rubber Board of India plans to expand NR cultivation area in the country with an additional 200,000 ha of rubber plantations over the next five years. The new plantations will be located in India's northeast region since the southern state of Kerala, where rubber plantations are abundant, is running out of land.
It added that the investment will involve "widespread cultivation with a special cold-resistant clone developed for the cooler climate in northeastern India".
India also launched what it says is a world's first initiative last year to develop a genetically modified rubber plant that was cultivated at a rubber board research farm near Guwahati, in the northeast Indian state of Assam. This modified rubber plant, it says, is different to the hevea rubber plant and has the ability to withstand severe cold weather in Assam.