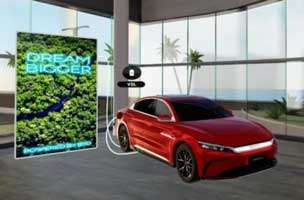 China-based electric vehicle (EV) joint venture between Mercedes-Benz and Zhejiang Geely Holding Group, Smart Automobile, has said it will raise between US$250 and $300 million in an A round fundraising to accelerate growth.
Smart, based in Hangzhou Bay, Zhejiang province, said the round would be headed by local lithium producer Tianqi Lithium with an investment of US$150 million, without providing details of the timing.
Mercedes and Geely said they would remain the main shareholders in the company with equal stakes, adding that they were highly confident in the future development of the brand.
Smart currently has two EV models on the market with the #1 which is available in China, Germany and France, and the #3 which went on sale in China last month with European launches scheduled for early 2024.
The company sold 23,500 vehicles in China in the first half of 2023.
The company said it was looking to strengthen its China-Europe market strategy while also exploring other markets with high growth potential.