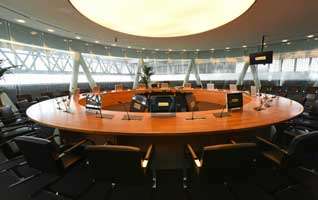 South Korean tyre maker Hankook Tire, Finland's Nokian Tyres and Italy's Pirelli have been included in the Dow Jones Sustainability Indices (DJSI) for industry-leading sustainability.
'Sustainability is one of the five cornerstones of Nokian Tyres' strategy, and we are proud to be included in the Dow Jones Sustainability Index. We have ambitious targets in decreasing greenhouse gas emissions as well as increasing the share of renewable or recycled raw materials in our tires, naturally without compromising on safety. In early 2023, we will begin the construction of the first zero CO2 emission factory in the tire industry in Oradea, Romania," says Nokian's Teppo Huovila, Vice President, Quality and Sustainability.
Nokian Tyres scored 75 (out of 100) in the 2022 S&P Global's Corporate Sustainability Assessment (score date: Nov 18, 2022). The company achieved a full score in the Product Quality and Recall Management, Environmental Reporting, and Social Reporting criteria, out of 23 total criteria covering Environmental, Social and Corporate Governance areas. Nokian Tyres was also industry* best in the criterion Occupational Health and Safety (82 points; *industry sector = Automotive components).
To be included in the Dow Jones Sustainability Europe Index means that the company is among the most sustainable listed companies in Europe. Only three companies were selected in the Dow Jones Sustainability Europe Index from the industry sectors Automobiles and Automotive components.
DJSI World represents the top 10% of the world's 2,555 largest companies in the S&P Global BMI with leading performance in economic, environmental and social impact. This year, the list included 326 companies worldwide: 12.8% of the top 2,555 global corporations. Hankook Tire represents the Korean auto components industry alongside Hyundai Mobis.
Meanwhile, Italy's Pirelli is confirmed global Leader in Sustainability in the ATX Auto Components sector in S&P Global's 2022 Corporate Sustainability Assessment, obtaining the highest score in its segment.
The results published by S&P Global – valid for inclusion in the Dow Jones Sustainability indices – highlight Pirelli's score of 85 points (+8 points above 2021, as already announced on 26 September 2022) as the highest in the ATX Auto Components sector and significantly higher than the sector average of 24 points.
Pirelli achieved top scores in many areas including Governance and Due Diligence in the context of human rights, management of natural resources and reduction of CO2 emissions. The company also obtained maximum points in the areas of innovation and cyber security, as well as for the completeness and transparency of its social and environmental reporting.
Marco Tronchetti Provera, Executive Vice Chairman and CEO of Pirelli, commented: "The result obtained in S&P Global's sustainability assessment rewards Pirelli's path towards sustainable and resilient growth. The company's work in this direction reflects our values and constant commitment to supporting the United Nations Sustainability Goals".