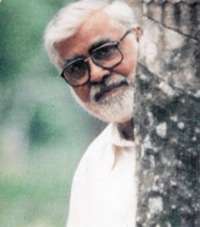 Globally renowned and Malaysia's very own rubber research scientist, the late Tan Sri Dr B C Sekhar has been given honorary recognition by the Kerala state assembly in India, as a new science and technology school within a university in Kerala will be named after him.
This was revealed during the tabling of Kerala's 2021-22 budget by the State Finance Minister TM Thomas Isaac recently.
The minister said that 30 fully autonomous inter-university centres and schools will be established within universities in the state, and these new schools will be named after prominent scientific scholars from Kerala or of Kerala descent, including Sekhar.
Back in Malaysia, Sekhar is also known as the "Father" of the Malaysian rubber industry. He has also received the title 'Tan Sri' from the Yang di-Pertuan Agong, for his exceptional contributions to the local rubber industry. His research and development by the local rubber industry have directly or indirectly helped develop the rubber industries in neighbouring countries such as Thailand, Indonesia, Cambodia, and Vietnam, according to Datuk Ravi Muthayah, Secretary-General at the Ministry of Plantation Industries and Commodities.
Among his accolades include the prestigious "Sekhar Gold Medal", which is awarded to members of the rubber industry for notable excellence in the rubber industry globally, through the International Rubber Research Development Board.
Sekhar also put the Malaysian rubber industry on the global map. In 1966, he became the first Malaysian Director of the  Rubber Research Institute of Malaysia (RRIM) and helmed it for 21 years until his retirement. He was credited with creating the best research environment for natural rubber (NR).
During his tenure, the RRIM had filed 21 patents, including the results of his research project on the viscosity of stabilised rubber – the remedy for the undesirable hardening of NR in storage.
Sekhar had also transformed the RRIM into the world's largest research organisation devoted to a single crop, which became Malaysia's most important export crop and highest foreign exchange earner for decades.
His autobiography is published by the Academy of Sciences Malaysia.