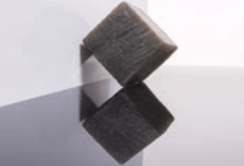 Russian petchem firm Sibur says it has completed the development of a proprietary technology for the production of n-Butyllithium, a polymerisation initiator for the production of synthetic rubbers and SBS polymers.
Rubbers and SBS polymers made using n-Butyllithium offer increased resistance to abrasion, more flexibility and a greater ability to recover after deformation, among other features, which have a positive impact on the consumer appeal of the end product – car tyres, shoe soles, etc.
In the future, Sibur says it plans to make enough of the component to meet its needs; notably, the company has not ruled out the possibility of building its own facility to manufacture the component at one of its production sites.
"We started by reproducing a well-known 20th-century technology that remains widely used in the US, Europe and China. In the course of their work, however, our experts tested a number of hypotheses and optimised the technology for the production of n-Butyllithium by reducing the number of stages and the amount of equipment involved, which will make production much more cost-effective overall", said Maxim Lipskikh, head of the plasticiser laboratory at NIOST, Sibur's R&D centre.
All stages – from the laboratory phase to the completion of the first pilot tests – were completed in just seven months. The technology developed by Sibur's scientists makes it possible to manufacture a product of the required quality that is in line with global benchmarks.
Elastomers based on synthetic rubbers are used in the road, footwear and tyre industries. In addition, Butyllithium is a valuable component in the organic synthesis of active pharmaceutical ingredients and is used in the production of agrochemicals and electronics.