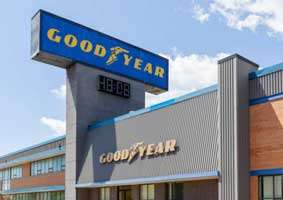 US tyre maker Goodyear Tire & Rubber Co. says it is reducing its workforce by about 5%, or 500 jobs, in first half of 2023, as part of a restructuring in response to a "challenging" industry environment and inflation-related cost pressures, it added.
The company also warned that results for its fourth quarter fell short of expectations, given a "significantly weaker" demand, particularly in Europe.
The company said the planned rationalisation and workforce reorganisation will result in the laying off of about 500 employees.
"While our businesses have performed at a high level through the volatility of the past several years, the uncertain near-term macroeconomic outlook and continuing impacts of inflation make these difficult actions necessary to position our business for future success," said CEO Richard Kramer.
Tyre demand fell about 12% during the period in the Europe, Middle East and Africa region, which will drag that unit to an operating loss of about US$80 million.
Goodyear expects to record restructuring charges of US$55 million, due primarily to severance payments, the bulk of which will be paid out during the first half of 2023.