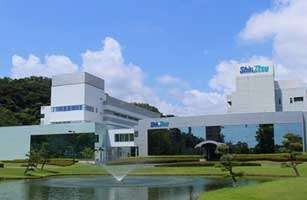 Japanese chemical company Shin-Etsu Chemical is embarking on a bold new investment plan worth ¥100 billion to bolster its silicones portfolio, a pivotal component of its Functional Materials business segment. This significant move comes as the demand for advanced functional silicone products continues to surge, with growing interest in eco-friendly alternatives to achieve carbon neutrality.
The new investment plan involves upgrades and expansions in multiple locations. In addition to the primary silicones production hub at the Gunma Complex in Gunma Prefecture, the company will be making fresh investments in its Naoetsu Plant in Niigata Prefecture, Takefu Plant in Fukui Prefecture, and its Group company plant in Thailand, where silicone monomer and polymer production take place. Furthermore, Shin-Etsu will channel resources towards existing silicone plants in other Asian countries, the US, and Hungary. These strategic investments aim to cater to increasing market demands while aligning with the company's commitment to embracing greener manufacturing practices and striving for carbon neutrality.
Shin-Etsu Chemical's previous investment plan, announced in February 2022, totaling ¥80 billion, sought to address the strong demand for its cutting-edge functional silicone products. Although those investments are nearly complete, the company has witnessed a persistent surge in demand for high-performance silicone products. The growing consumption of eco-friendly solutions to support carbon neutrality initiatives has also been a contributing factor to the increased demand.
To meet these evolving market demands, Shin-Etsu is expanding the applications of its silicone products and enhancing the advanced functionality of its product lineup, with a focus on environmentally friendly solutions. The company's commitment to sustainability extends to contributing to the reduction of the environmental impact by developing products that promote resource, energy, and electric power saving. These innovative silicone products find applications in various industries, including automotive, semiconductor, and communications. For instance, their heat-dissipating sheets are essential in the transition to electric vehicles (EVs), and their components are integral to the expanding wind power-generation systems, a crucial renewable energy source.
The company's silicone products also play a vital role in reducing greenhouse gas emissions. Not only do they minimise environmental impact during customers' manufacturing processes, but they also continue to contribute to reducing greenhouse gas emissions in the usage stage of the final products. Key examples include Shin-Etsu's high-consistency silicone rubber and their advanced LIMS (Liquid Injection Moulding System) materials, both of which eliminate the need for post-curing after molding. Additionally, their silicones used for low-temperature curing release paper offer an eco-friendly alternative for specific applications.
Leveraging its advanced silicone technologies, Shin-Etsu Chemical has proven to be instrumental in creating smaller, lighter, and more durable end products, ranging from aircraft to electric vehicles. This ambitious investment plan reinforces the company's commitment to innovation and sustainability, ensuring that it remains at the forefront of providing essential solutions for a greener future.