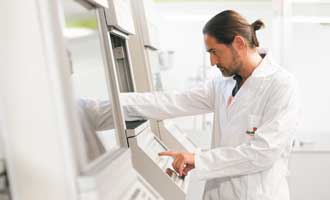 Italian rubber processor Oldrati Guarnizioni Industriali SpA, part of the Oldrati Group, an Italian leader in the production of rubber, plastic and silicone products, has announced an investment of more than EUR6 million, thanks to the support of the Ministry of Enterprise and Made in Italy (MIMIT), with the resources managed by the National Complementary Fund (PNC), which has integrated and completed the National Recovery and Resilience Plan (PNRR), which is part of the Next Generation EU (NGEU) programme developed by the European Union in 2021.
Among the objectives of Oldrati's research project, is the development of an innovative competence aimed at the regeneration of technical rubber articles that have reached the end of their life. Once regenerated, it will be possible to reintroduce the new raw material into the production chain, thus reducing landfill waste, the consumption of virgin raw materials and CO2 emissions. A distinctly innovative and sustainable process in the world of polymers.
The application selection and validation process was particularly thorough and rigorous. In fact, the company presented a project to the Ministry of Enterprise and Made in Italy.
"Getting support for a particularly advanced and innovative research project like this represents recognition of our ability to lead highly innovative projects. In particular in a key area for improving the sustainability of the rubber and plastic sector." said Paolo Morandi, R&D Group Director.
"Together with the entire Oldrati Research and Development team, we are particularly enthusiastic about carrying out such a significant project. Working on initiatives that actively contribute to improving the environment makes us feel very motivated and stimulates an ever greater orientation towards sustainable innovation".