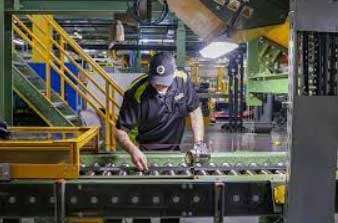 Finland's Nokian Tyres plans to expand its Tennessee plant in the US to double its output and produce 4 million car tyres/year by 2024.
The project will add light truck tyres to Dayton's production mix in 2023, in addition to the existing all-season and all-weather tyres, which Nokian says have fuelled its growth in North America.
The US$174 million expansion sees the addition of a new warehouse and will create 75 more jobs at the factory, according to the company. The company currently employs approximately 350 workers at the plant and expects the number to grow to 475 by the end of 2023.
David Korda, the factory's operations director, said the new warehouse will allow the company to stock 600,000 tyres when it opens in mid-2024 and it is "the next logical stage of the plant's development".
With the boost in employment and construction of the 350,000-sq-ft tyre warehouse, Nokian will bolster its nine-warehouse network across the US and Canada, according to the manufacturer.
Sam Wills, the regional director for the Tennessee Department of Economic and Community Development, said Nokian has now invested about US$500 million since breaking ground at the plant off US Highway 27 in 2017.