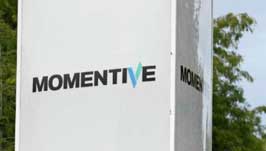 Silicones maker Momentive Performance Materials group (Momentive) says it will relocate its global Corporate Headquarters from Waterford, New York, US, to the former SI Group location on Balltown Road in Niskayuna. This is the first step in a plan to construct a brand-new R&D centre, which will relocate approximately 200 Corporate and R&D/Technology Momentive employees to the site in Niskayuna.
"Moving forward with another step in our previously announced Waterford transformation, we are committed to maintaining a strong presence in the Capital Region and expanding our regional presence," said Momentive President/CEO Sam Conzone. "This move provides an opportunity for Momentive to upgrade and expand our R&D/Technology labs to a state-of-the-art building and co-locate our teams."
While the corporate staff may begin to relocate in the fall of 2022, the R&D and technology teams will not move until the construction of the proposed laboratory facility is complete, expected in 2024. There are no plans to relocate the Waterford manufacturing site, which will remain one of Momentive's top global production facilities.
Anthony Jasenski, Chairman of the Schenectady County Legislature said, "Momentive is a global leader in advanced materials and after an extensive search the company has selected Schenectady County for its new corporate headquarters. We thank Momentive for giving us the opportunity to host their new headquarters and R&D facility. We also thank our economic development team led by Metroplex for their focused efforts that helped us bring this new employer to our county."
Momentive is an indirect wholly owned subsidiary of MOM Holding Company and is one of the largest producers of silicones and silicone derivatives.