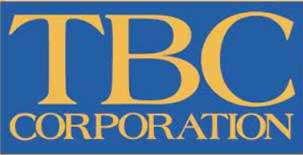 French tyre maker Michelin that jointly operates TBC Corporation, a US based tyre distribution company, with Sumitomo Corporation, has said TBC will divest its company-owned retail portfolio (NTB and Tire Kingdom) to Mavis Tire Express Service Corp. (headquartered in Millwood, New York, US). In connection with the transaction, TBC will transfer 595 retail locations to Mavis and will also provide wholesale and tyre distribution for Mavis. With this divestment, it expects to focus on the wholesale, franchise and distribution businesses.
TBC distributes tyres and provides automotive repair and maintenance services in the US, Mexico, and Canada through its wholesale, company-owned retail (NTB and Tire Kingdom), and franchise (Midas and Big O Tires) businesses. Among its businesses, TBC identifies wholesale business, boasting an industry-leading warehouse network and scale, and franchise business with a national store footprint, as core businesses.
By divesting retail portfolio and focusing on wholesale business operation, TBC will further improve its profitability by concentrating management resources to core businesses and streamlining its organisation.
Investment will be made toward supply chain optimisation, digital innovation, and human capital, and new business pillars will be developed, such as advanced tire logistics services (Supply Chain as a Service) which leverage its robust network.
Through its partnership with Sumitomo Corporation to operate TBC, the second-largest player in the North American wholesale market, Michelin will continue to benefit from a strong and long-term passenger car and light truck market access and to expand its offers to dealers and fleets, for the most innovative and value-creating business solutions in the mobility industry.
The transaction is expected to close in the coming weeks.