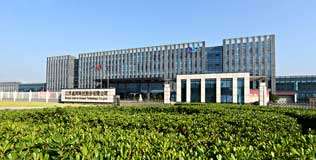 Chinese tyre maker Jiangsu General Science Technology, a subsidiary of General Science, plans to expand its production of high-performance radial tyres in Thailand pumping in an investment of around US$260 million, at its plant located in Rayong.
Using self-raised funds, loans, and other means, the Wuxi-based parent company says the project which will be completed in 24 months, will add the capacity to produce 500,000 all-steel radial tyres/year, doubling its capacity to 1 million, and 6 million semi-steel radial tyres/year.
The project will increase General Science's industrial footprint, meet overseas market needs, and enhance domestic market competitiveness, the company said.
General Science said it has invested CNY3.4 billion outside of China in the past 12 months, including the Thai project, amounting to 50% of its audited net assets as of 30 June.
With a total investment of US$300 million, the Rayong factory covers an area of about 510,000 sq m and was opened in 2022.
In 2022, GS opened the Cambodian factory as its second overseas production base to accelerate international development. It produces 5 million semi-steel tyres/year and 900,000 all-steel tyres/year in Cambodia.
General Science is said to be the 33rd largest tyre manufacturer in the world, with around annual sales of US$523 million in 2020.