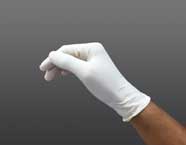 Malaysia's Hong Seng Consolidated Bhd is said to have put a halt on a RM3 billion project for a nitrile butadiene latex (NBL) plant in Kedah Rubber City, due to what it says is "weak market sentiment" in the industry.
"The group has made a strategic decision to suspend the development of the NBL plant in view of various factors including project requirements, funding requirements and external factors beyond the group's control, such as the current weak market sentiment regarding the glove industry, capital raising needs and inflows of private and foreign investments," the company said in a filing with Bursa Malaysia Securities.
Hong Seng bought 42.49 ha of federal land in Kedah Rubber City for RM45.74 million for the set-up of the plant in 2020.
Kedah Rubber City is one of the national projects under the Northern Corridor Economic Region (NCER) Strategic Development Plan 2021-2025 (SDP) and the first dedicated rubber industrial park in Kedah, covering an area of 494.5 ha.
Following its decision to suspend the NBL plant, the company said it will renegotiate with NCER on the terms of the agreement in relation to the Kedah Rubber City NBL project and explore alternative use of the land.
With its decision, a plan by its subsidiary, HS Petchem Logistics Sdn Bhd, to build storage tank facilities to store feedstocks such as Butadine (BD) and Acrylonitrile (AN) petrochemicals, and provide logistics services for the supply of feedstocks to the NBL has also been aborted.
BD and AN are the raw materials required for the manufacturing of NBL.
The group has reached an agreement to terminate the sub-lease of 1.2 ha of industrial land from Penang Port Sdn Bhd, where the storage tank facilities were to be built, for a period of 20 years for a total rental payment of RM8.5 million.
When it was launched last year, the plant was expected to attract additional investment of RM5 billion through the support industry and the nitrile rubber industry value chain as well as create more than 1,600 jobs in various fields of expertise, especially for residents around the rubber city, namely in Padang Terap, Kedah.