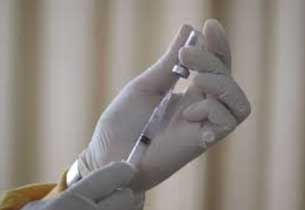 Singapore's Harps Global Pte and Semperit Technische have reached an agreement on the acquisition by Harps of Semperit's medical business (comprising the manufacture, distribution and sale of medical examination and surgical gloves) (Sempermed) for an enterprise value of EUR115 million. Semperit is a subsidiary of Austrian publicly listed company Semperit AG Holding, headquartered in Vienna.
Harps Global, is the holding company of Malaysian glove manufacturer Harps Holdings Berhad, a fast-growing manufacturer and distributor of nitrile examination gloves based in Teluk Intan, Perak, Malaysia. It was founded in 2015 by Malaysian entrepreneur Haziq Bin Zairel Oh and set up Harps Global as its headquarters in Singapore in 2021 to act as the holding company and regional hub for the group.
Haziq Bin Zairel Oh, the founder/Group Managing Director & CEO of Harps Global said: "This transaction has been the result of a careful process to identify the best strategic and cultural fit for both Semperit and Harps. The acquisition of Sempermed fits our proposed strategy and enables us to move to the next stage of our evolution as a young company, firstly via the establishment of Harps Global in Singapore to act as our regional hub, and now through this proposed acquisition of Sempermed. We have taken the long view and see value in Sempermed's strong brand equity, global distribution capabilities, complimentary product range and technical know-how. The proposed acquisition additionally provides Harps with geographic diversification and expands our assortment of products. Sempermed has over 100 years of experience in quality glove manufacturing and we are one of the youngest and fastest growing medical glove manufacturers in the world."
Haziq added "We look forward to completing the acquisition and welcoming the employees of Sempermed to our organisation. We also want to reassure all stakeholders to our commitment to the transaction (including the employees of Sempermed in Austria and abroad) that we are a strategic investor, dedicated and committed to this industry. We are confident that we will be the right home for Sempermed. We look forward to connecting with all of you soon to communicate our exciting strategy and plans for Sempermed over the coming months."
The completion of the transaction is subject to the approval from regulatory authorities and is expected to be completed in the second quarter of 2023.