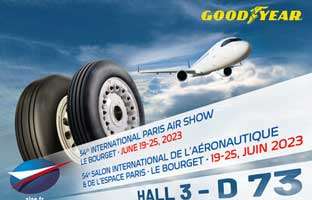 Tyre maker Goodyear says its Flight Radial tyre will be one of the approved fitments when the aircraft maker Airbus's aircraft, A321XLR,  enters service in 2024. The US tyre maker also adds that the tyre features supporting dimensional stability for longer life and increased cut resistance. As well, the tyre's radial construction promotes more landings and optimised bead design offers reduced weight.
"We are pleased to have been selected by Airbus to provide tires for its new A321XLR," said Octavian Velcan, Managing Director OTR & Aviation EMEA. "Our main objective when designing this product was finding a balance between the required robustness and keeping the tyre as light as possible. We achieve this in close collaboration with Airbus and delivered an optimised bead design and aerospace-quality materials to meet their business needs."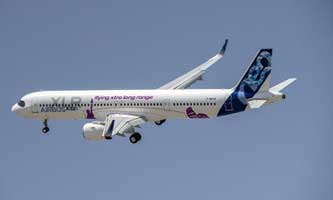 The tyre features the following benefits and features:
Featherweight Aluminum Core Bead Technology – aluminium cord beads contribute to weight saving per tyre while maintaining tire and bead geometry, strength and durability.
Merged Cord Technology – DuPont Kevlar wound with nylon, combines to enhance strength and reduce weight. It also decreases casing growth for enhanced resistance to foreign object damage and offers excellent wear resistance for long tread life.
DiamondWeave Belt Technology – designed to help optimise tyre performance: specialised cord placement for optimised treadwear.