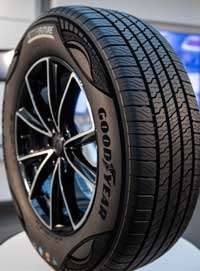 Further to its recent announcement that it will look at selling off its rubber chemicals business, US tyre maker Goodyear Tire & Rubber has also approved a rationalisation plan in Europe, Middle East and Africa (EMEA) that involves permanently closing its Fulda and Fürstenwald tyre manufacturing plants in Germany as part of its strategy to "improve its competitive position and reduce its production cost per tyre in EMEA", it stated in a regulatory filing with the Securities Exchange Commission (SEC).
The proposed plan amends and replaces the plan that was previously approved in May 2023 to permanently reduce production at Fulda by approximately 50%. The proposed plan would include approximately 1,750 job reductions at Fulda and Fürstenwalde, consisting of 1,500 associates and 250 contracted and temporary positions, it adds.
The company intends to continue operating its mixing centre in Fürstenwalde, Germany. The plan remains subject to consultation with relevant employee representative bodies, it adds.
The company expects to substantially complete the closure of Fulda by 2025 and closure of Fürstenwalde by the end of 2027. It estimates total pre-tax charges associated with these actions to be between US$575 million and US$600 million, of which US$425 million to US$450 million is expected to be cash charges primarily for associate-related costs and other exit costs, with the remainder representing non-cash charges of approximately US$150 million, mostly related to accelerated depreciation and other asset-related charges.
The company expects to record approximately US$190 million of pre-tax charges in the fourth quarter of 2023, which is in addition to the US$67 million of pre-tax charges recorded in the first nine months of 2023 related to the previously announced Fulda plan.
Goodyear also expects these actions to improve EMEA's segment operating income by achieving annual run rate savings of approximately US$60 million by the end of 2025, US$100 million by the end of 2026 and US$120 million by the end of 2027.