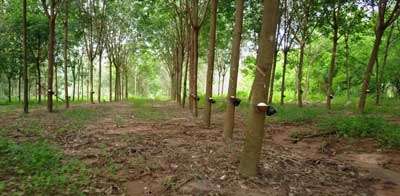 Despite protests from governments, the European Parliament has approved a deforestation regulation that requires mandatory due diligence from operators and traders selling and importing cattle, cocoa, coffee, oil palm, soya, rubber and wood into the EU. It says the new law obliges companies to ensure products sold in the EU have not led to deforestation and forest degradation.
Also covered are derivative products that contain, have been fed with or made using cattle, cocoa, coffee, oil palm, soya, rubber and wood — such as leather, chocolate and furniture as well as charcoal, printed paper products and certain palm oil derivatives.
Penalties for non-compliance will be a maximum fine of at least 4% of the total annual turnover in the EU of the non-compliant operator or trader.
During the negotiations, the parliament said it successfully widened definition of forest degradation to include conversion of primary forests or naturally regenerating forests into plantation forests or other wooded land.
The law is said to not target any one country, but has faced pushback from some that it would affect.
Indonesia and Malaysia, the world's largest palm oil exporters, have accused the EU of blocking market access for their palm oil. The EU is the world's third-largest palm oil importer.
Malaysian palm oil and rubber smallholders had filed a petition to the EU to protest against a new law preventing imports into the bloc of commodities linked to deforestation risks. More than 500 smallholders in the country had signed the petition.
Malaysia has said it could stop exporting palm oil to the EU in response to the law, while palm oil smallholders warn that they cannot comply with its requirement to prove where goods were produced, using geolocation data.
Meanwhile, centre-right EPP MEP Christophe Hansen, who was the parliament's chief negotiator, claimed the new law is "not only key in our fight against climate change and biodiversity loss, but should also break the deadlock preventing us from deepening trade relations with countries that share our environmental values and ambitions".
The UN Food and Agriculture Organisation (FAO) estimates that 420 million ha of forest — an area larger than the EU — were converted from forests to agricultural use between 1990 and 2020. EU consumption represents around 10% of this global deforestation. It says that palm oil and soya account for more than two-thirds of this.
In October 2020, the EU parliament asked the Commission to come forward with legislation to halt EU-driven global deforestation. The deal with EU countries on the new law was reached on 6 December 2022. In adopting this legislation, it says it is "responding to citizens' expectations concerning enforcement of responsible forest management".