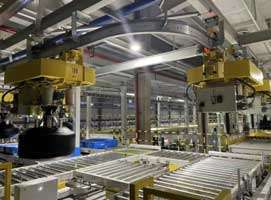 China's Jiangsu General Science Technology's latest investment in Cambodia, General Tires Technology (Cambodia) Co Ltd, recently opened its US$300 million facility located in Preah Sihanouk province's Sihanoukville Special Economic Zone (SSEZ).
At a recent launching of the facility, General Science Chairman Gu Cui said that the 180,000 sq m facility has a production capacity of 5 million semi-steel radial tyres/year and 900,000 all-steel radial tyres/year, that will be exported mainly to the US, Europe, Brazil and other countries. He also stated that the factory will create 1,600 local jobs.
In December 2021, the company also pumped in a US$78 million investment to its Thai subsidiary to further expand the production capacity, optimise the warehousing and logistics system, and carry out production and operation activities.
The Thai facility located in Rayong Industrial Zone has a capacity of 6 million passenger car tyres/year and 1 million truck and bus tyres/year.
With the official opening ceremony of the Cambodian facility, the company's three production bases in China, Thailand, and Cambodia will complement each other's advantages and share resources, it adds.
General Science is said to be the 33rd largest tyre manufacturer in the world, with around annual sales of US$523 million in 2020.
Another Chinese car tyre manufacturer Qingdao Doublestar Group is partnering with local industrial park developer UBE Development Co Ltd to build a US$200 million tyre factory in southeastern Kratie province.