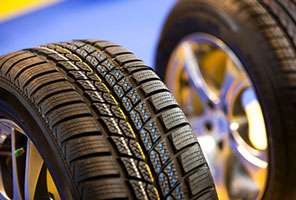 Cabot Corporation has announced the launch of Evolve Sustainable Solutions, a new technology platform for advancing sustainable reinforcing carbons. The range includes ISCC-certified products such as a reinforcing carbon made from tyre pyrolysis oil derived from end-of-life tyres (ELTs).
Increased environmental pressures are driving greater demand for sustainable reinforcing carbon solutions that support a circular, sustainable economy?as well as decrease GHG emissions. The platform will focus Cabot's efforts on the development of breakthrough sustainable products and process technologies that deliver the performance, quality, and consistency that the industry requires at scale, it adds.
The solutions are designed to deliver reinforcing carbons across three sustainability categories including:
· Recovered: Reinforcing carbons from circular value chains that are produced using materials recovered from ELTs, such as tyre pyrolysis oils through an ISCC PLUS mass balance approach or reclaimed carbons co-pelletised with virgin carbon blacks.
· Renewable: Reinforcing carbons made from renewable materials, such as bio-based feedstocks through an ISCC PLUS mass balance approach and from bio-based particles.
· Reduced: Reinforcing carbons made with a reduced GHG footprint from decarbonization technologies, such as emissions capture technologies and other decarbonisation processes such as CO2 capture and sequestration.
Cabot has launched two new products under the recovered category, Vulcan 7H-C circular reinforcing carbon and Sterling SO-RC110 circular reinforcing carbon that will leverage an ISCC PLUS certified mass balance approach. ISCC is a globally applicable certification system designed to ensure compliance with ecological and social requirements, greenhouse gas emissions savings and traceability. Mass balance accounting is a chain of custody approach designed to trace the flow of materials through a complex value chain, including recycled feedstock at plants.
Vulcan 7H-C circular reinforcing carbon is a reinforcing material made from ISCC PLUS certified tire pyrolysis oil derived from ELTs. It is said to deliver optimal dispersibility and extrusion characteristics to rubber compounds and delivers drop-in performance comparable to Vulcan 7H carbon black or ASTM N234 carbon black. It is suitable for synthetic and natural rubber-based tyre treads and industrial rubber products that require excellent wear resistance, such as conveyor belts, solid tires, and other applications that require exceptional abrasion resistance.
Sterling SO-RC110 circular reinforcing carbon is a semi-reinforcing material containing 10% recovered carbon material. Utilising Cabot's co-pelletisation technology, the circular reinforcing carbon combines ISCC PLUS certified recovered carbon material with its Sterling SO carbon black to deliver performance comparable to ASTM N550 carbon black. It maintains high levels of quality, consistency and processability in rubber compounds, making it suitable for applications that require higher sustainable content without compromising rubber performance, including the sidewalls and under tread compounds in passenger car and light truck tyres as well as industrial rubber products such as rubber hoses, construction profiles, engine mounts and belt inner layers.