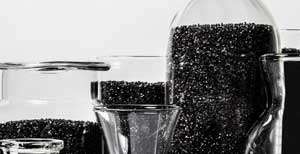 Indian carbon black supplier Birla Carbon has announced an additional 200 kilotonnes/year capacity expansion across key markets. Based on customer demand and feedback, the expansion will cover strategic markets in Europe, India, and China in support of both rubber and specialty applications. The expansions are expected to be complete in the calendar year 2024.
Birla Carbon's expansion will include 80 kilotonnes in India, 40 kilotonnes in Hungary, and 80 kilotonnes in China aligned with customer growth plans. The company will also be adding capacity for surface treatment of high-value specialty materials in India, serving customers in critical applications like water-based coatings in line with sustainability-driven industry trends.
Sharing his thoughts on the development, Santrupt B. Misra, Group Director, Birla Carbon, said, "This investment marks yet another milestone in the transformational journey of Birla Carbon in recent times. From sustainability to circularity and finally, to its net zero carbon emissions aspiration, Birla Carbon has led changes in the industry, creating new benchmarks in line with customer and industry expectations."
He further added, "Birla Carbon will continue to focus on building new capabilities and enhancing the availability of carbon black across key regions, further consolidating its global leadership."
Speaking about the expansions, John Loudermilk, CEO, Birla Carbon, said, "We have been listening to our customers expressing their desire to grow around the world. The availability of our unique products is a critical component of their growth plans as we all seek to simplify and secure supply chains. Whether it is unique, highly specialised processes to tailor materials for specialty applications, security of supply, or consistent quality, Birla Carbon aims to achieve a seamless availability of our world-class products and services for customers." He further added, "The new capacity will enable us to sustainably serve growth in a range of segments including tyre, rubber goods, plastics, coatings, and other specialty markets."
Part of Indian multinational conglomerate Aditya Birla Group, Birla Carbon provides carbon black solutions for paints and coatings, inks and toners, plastics, adhesives, sealants, textile fibers, mechanical rubber goods, and tyres, energy systems, and carbonaceous materials. The company's footprint extends across 12 countries with 16 manufacturing facilities and two technology centres in Marietta (US) and Taloja (India).