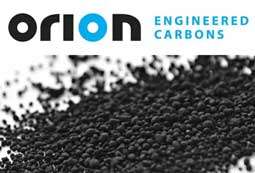 US-based carbon black supplier Orion Engineered Carbons says that it will complete its gas black expansion in Germany at plants in Dortmund and Cologne by early 2023.
Orion is the only carbon black producer in the industry with gas black capabilities. Gas blacks, known for excellent dispersion and coloristics, are used in coatings, printing ink and other applications.
"The expansion in Germany is core to our strategy to further strengthen our leadership in the premium specialty market," said Sandra Niewiem, senior vice president of global specialty carbon black and the EMEA region. "As we experience continuous high demand for gas blacks, we are confident that the extra capacity will be welcomed by our customers."
Orion has innovation centres on three continents and 14 plants worldwide, offering a diverse variety of production processes in the industry. The company's corporate lineage goes back more than 160 years to Germany, where it operates the world's longest-running carbon black plant.